Empowering organizations to create an accessible & inclusive digital presence. We facilitate equitable access to your Website & documents for everyone.
Accessibility Services Overview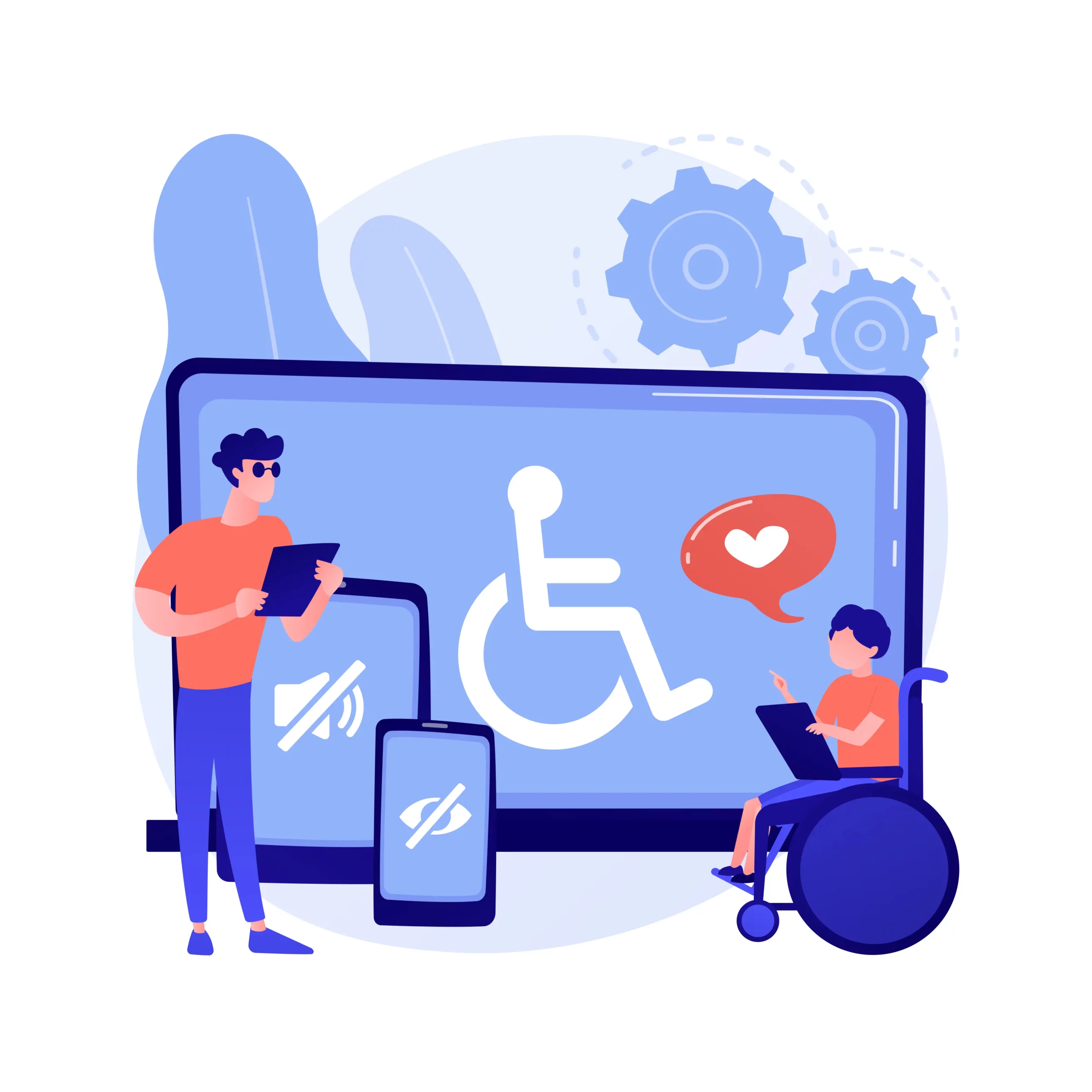 Ensure your website & documents are accessible to everyone by complying with WCAG, ADA, 508, and other guidelines.
More than a billion people are living with disabilities worldwide who use assistive technologies to access electronic informations. It is not only our moral responsibility to make our digital contents accessible to everyone, it is also wise for your business as accessible contents reaches more people and it also protects your business against different law suits depending upon which parts of the world you belong to.

Let's redefine helps organizations meet their regional accessibility requirements.
The power of the Web is in its universality.
Access by everyone regardless of disability is an essential aspect.

– Tim Berners-Lee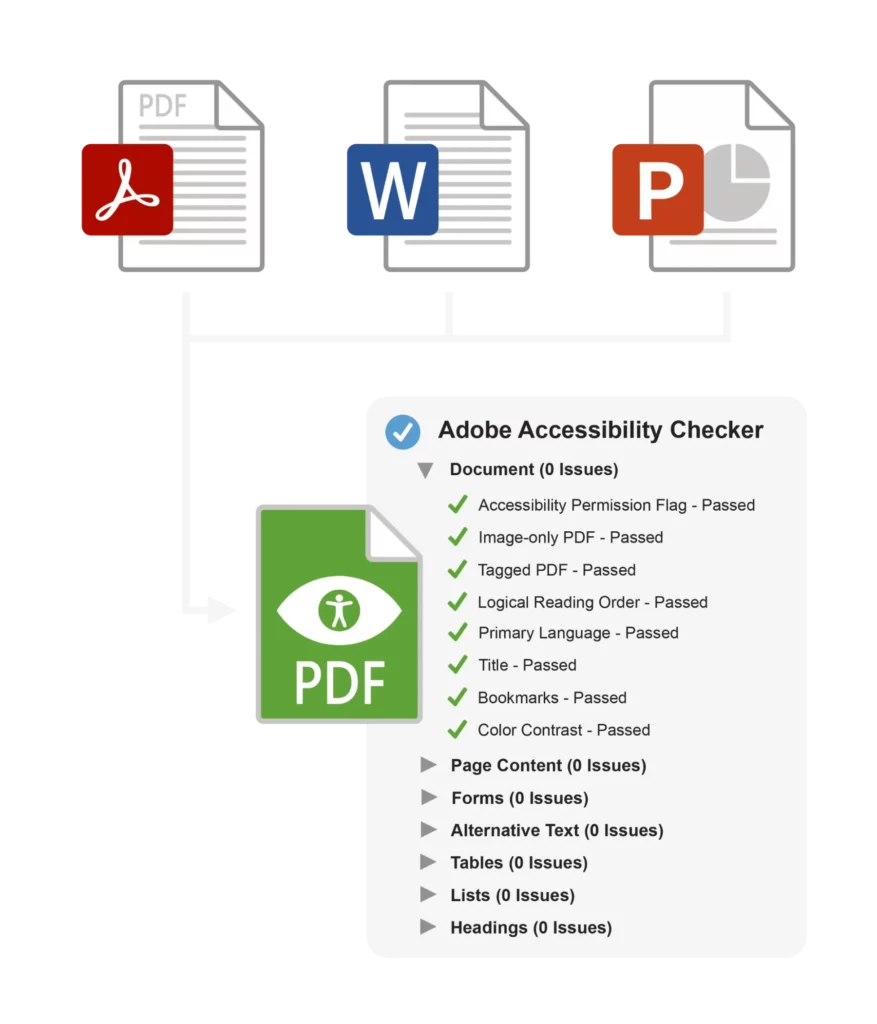 Every organization produces a range of documents that are used for electronic consumption in PDF, Word, Excel, or PPT format. As per accessibility regulations, every electronic document be it a brochure, pitch deck, directory, or anything else must meet WCAG and other accessibility standards. 
Let's Redefine provide document remediation services that produce 100% accessible documents. We do it right the first time and we do it right every time.
At Let's redefine we understand that every document is going to be used by someone who consumes the content with the help of assistive technologies like screen readers. Therefore, we do not only rely on automation and verify each production with human eyes as well.
From correcting Color Contrast and Color Use issues, writing Alternative (Alt) Text, structuring content by adding Tags, manually ensuring the correct Reading Order, and passing Adobe Accessibility checker, HHS 508 Checklist, PAC3 checker and all stringent checklists to ensure our processed documents are of the highest quality possible.
Web accessibility means that websites, tools, and technologies are designed and developed so that people with disabilities can use them. More specifically, people can:
perceive, understand, navigate, and interact with the Web
contribute to the Web
The Web is an increasingly important resource in many aspects of life: education, employment, government, commerce, health care, recreation, and more. It is essential that the Web be accessible in order to provide equal access and equal opportunity to people with diverse abilities. 
The accessible design also improves overall user experience and satisfaction, especially in a variety of situations, across different devices, and for older users. Accessibility can enhance your brand, drive innovation, and extend your market reach.
Web accessibility is required by law in many situations and Let's Redefine helps you achieve a perfectly accessible website.
We also develop an accessible website from the scratch for our clients. Write to us at [email protected] for all your web accessibility requirements.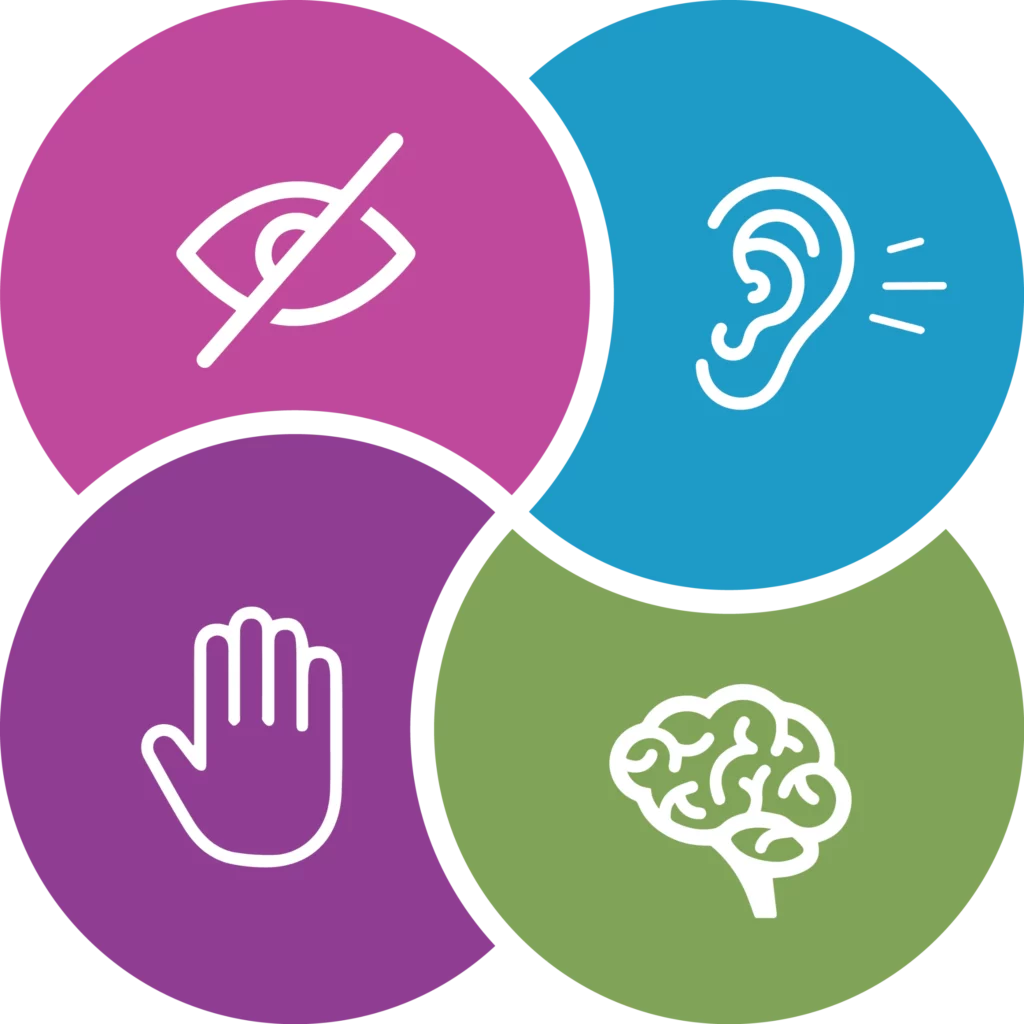 We provide 100% guaranteed compliance with all your regional regulations.
There are several regulations and laws across different countries which mandates every organization to comply with their local and international accessibilities standards. Below are some of the accessibility standards.
To read about accessibility laws of different countries, Click Here!
Why Should You Hire Let's Redefine?
We are proud of the quality of services that we provide. Choose Let's Redefine as your accessibility partner, and benefit from one of the world leaders in on-demand accessibility and remediation services.
Accessibility Laws & Regulations of Different Countries Every country in this world advocates for equal accessibility and avoid discrimination. Almost all major …